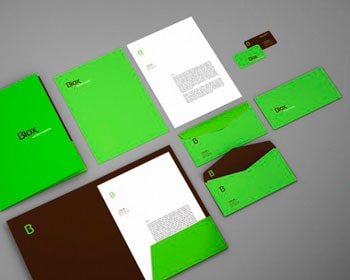 CORPORATE
STYLE
Do not underestimate its influence, let alone neglect it. After all, corporate identity is a fundamental point in the commercial environment, which helps to distinguish your company, product or service and increase your awareness among other similar companies-competitors.
One of the brightest representatives who uses it effectively is a well-known company - Beeline, with its bright yellow and black stripes.
So what is this term and what it is eaten with, we will talk further.
COMPONENT
The corporate identity can include such components as:
name
logo
slogan
style representation (fonts, colors, etc.).
In general, everything that makes you stand out from other companies.
Corporate identity consists in developing standards and recommendations for applying corporate symbols on style media. The style carrier can be: internal documentation, office supplies, outdoor advertising, corporate car, office building, website, etc.
Its ultimate goal is to create an image of the company and its Association with the end user, taking into account their interests and psychological portrait.
IDENTITY, BRANDING, BRANDBOOK, GUIDELINE, NAMING !? -
WE UNDERSTAND THE TERMINOLOGY
Many web studios use this terminology, we will try to figure out what is what.
Identity is essentially the same as corporate identity-a set of tools that form the image (brand) of the company, while branding is the process of creating such an image.
The result of branding, in addition to the style representation, is a document describing the philosophy and values of the brand, which is commonly called a brandbook. It may include a guide-a set of standards and instructions for the correct use of the brand on various media.
Last but not least, naming is the process of developing a company name, product, or service. As they say, as you name a ship, so it will sail and naming is not an exception.
RESUME
The skillful use of corporate identity allows you to increase the company's awareness among consumers, and as a result, sales, which can not but please and leave indifferent even an inexperienced entrepreneur.